Dia 450X2400mm UHP Graphite Electrode With Nipples
UHP 450X2400mm Graphite Electrode (18 inch)
Shanchun® Carbon – China's leading Graphite electrodes distributor. whatsapp +8613184770996 !
Graphite electrode is one of the most important metallurgical products, mainly used as conductive material in electric arc furnace metallurgy production. UHP graphite electrodes are mainly used for steelmaking high-power and ultra-high power electric furnaces.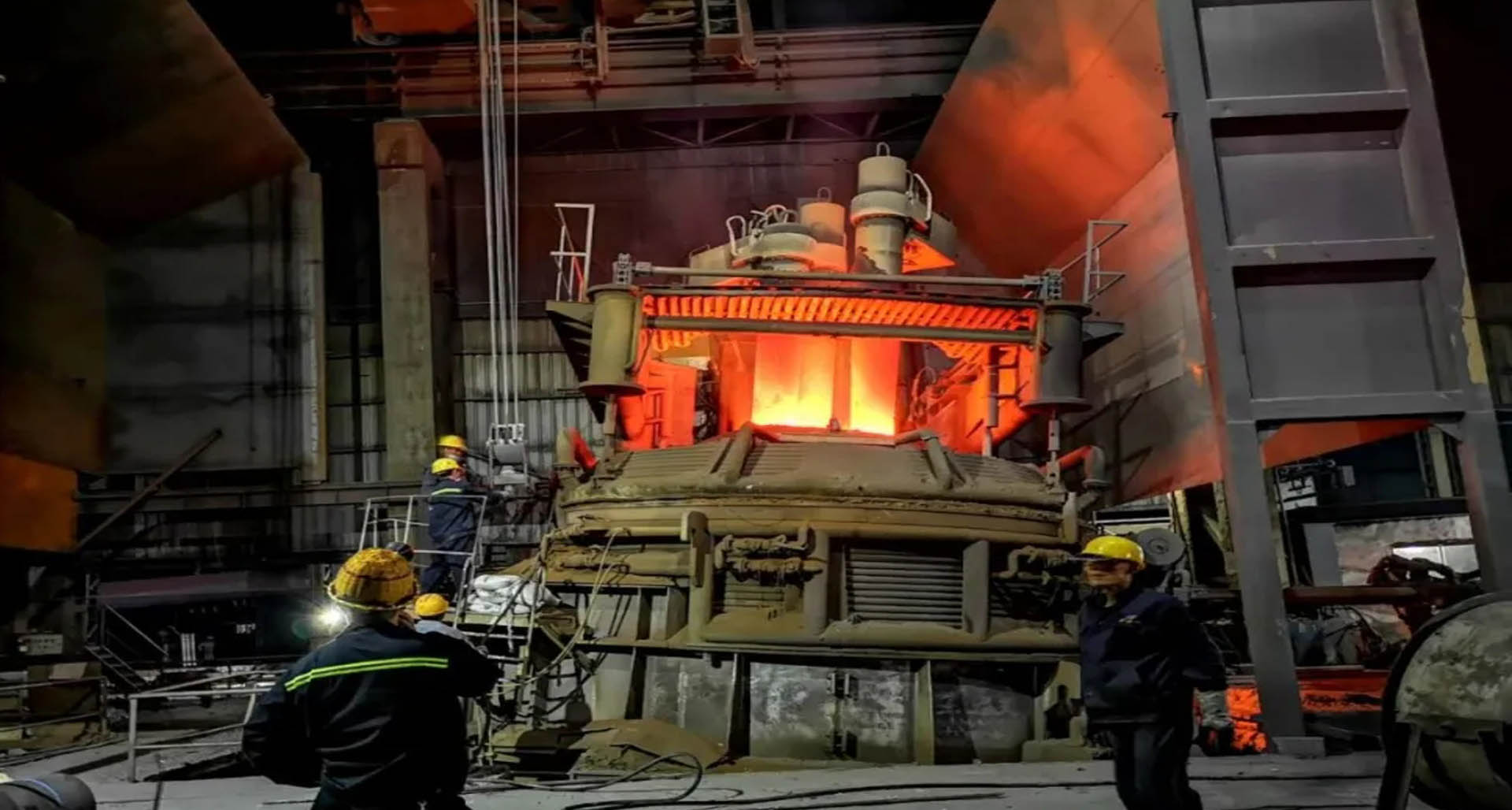 Graphite electrode Dimension
● Nominal Diameter: 457mm (min 454mm, max 460mm)
● Nominal Length: 1800/2100/2400 mm (+100mm,-100mm)
● Nipple: 241 4TPI Long Type
● Nipple Diameter: 241.3 mm
● Nipple Length: 355.6 mm
Physical and Chemical Parameters of UHP450mm Graphite Electrode
Item

Unit

YB/T4090 Industry Standard

Typical Value

LSR≤

Electrode

μΩ.M

6.0

Nipple

5.0

Flexural Strength ≥

Electrode

Mpa

10.0

Nipple

18.0

Elastic Modulus ≤

Electrode

Gpa

14.0

Nipple

18.0

Bulk Density ≥

Electrode

g/cm³

1.66

Nipple

1.75

CTE ≤

Electrode

10-6/ ℃

1.5

Nipple

1.4

Ash ≤

%

0.3

Current Carrying Capacity

A

34000-55000
Advantage
● Withstand large currents, high discharge rate
● Good dimension stability, not easy to deform
● Resistant to cracking & spalling
● High resistance to oxidation and thermal shock
● High mechanical strength, low electrical resistance
● High machining accuracy, good surface finishing
Contact Us
Tel: +86 13184770996

E-mail: [email protected]

Whatsapp: +86 13184770996

Add: Recycling Chemical Industry Park,Shilian District,Shijiazhuang, Hebei, China 052160